Your Hosts
The Congruent Change hosts are Esther Derby, Don Gray, and Jerry Weinberg.
---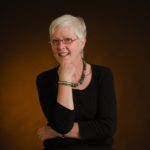 Esther Derby is an expert in organizational dynamics and works with individuals, teams, and organizations to improve their ability to deliver valuable software. Esther is recognized as a leader in the human side of software development, including management, organizational change, collaboration, building teams and retrospectives. She's been a programmer, systems manager, project manager, and internal consultant. She currently runs her own consulting firm, Esther Derby Associates, Inc., in Duluth, Minnesota.
Right now, she's most interested in helping managers see the work and see the system — so that everyone can do better.
Esther has an MA in Organizational Leadership, is the author of over 100 articles. She's of co-author of Agile Retrospectives: Making Good Teams Great and Behind Closed Doors: Secrets of Great Management. She's a past board member of the Agile Alliance. Esther can be reached at (612) 239-1214, or by email. Visit www.estherderby.com for more articles, videos, interviews, upcoming events, workshops, and to receive invitations to her popular Q&A Teleconferences.

---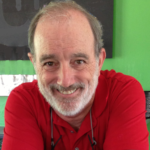 Don Gray's quest to answer "What is the earliest indicator for a project's status?" has led him to focus on such diverse topics as communication, personality types, team styles, systems thinking and human systems dynamics. For more than 25 years, his clients have ranged from small startups to Fortune 50 involving manufacturing, pharmaceuticals, financial, engineering and telecommunications. Don's varied interests and client experience provides a platform for helping clients introduce and work through change as they transition to agile development practices. He conducts workshops on accelerating change, personality type, and retrospectives. Don occasionally writes articles that can be found in STQE, Better Software and on StickyMinds. His blog can be found at www.donaldegray.com
You can reach Don via email or at www.donaldegray.com.

---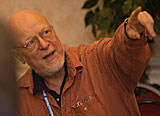 For more than 50 years, Jerry (Gerald M.) Weinberg has worked on transforming software organizations. He is author or co-author of many articles and books, including The Psychology of Computer Programming. His books cover all phases of the software life-cycle. They include Exploring Requirements; Rethinking Systems Analysis and Design; TheHandbook of Walkthroughs, Inspections, and Technical Reviews; An Introduction to General Systems Thinking; and General Principles of System Design. His books on leadership include Becoming a Technical Leader; The Secrets of Consulting; More Secrets of Consulting; and the Quality Software series. His book, Weinberg on Writing: The Fieldstone Method, appeared in 2005, followed by Perfect Software and Other Myths about Testing. His first techno-thriller novel, The Aremac Project, appeared in 2007, followed by (so far) seven more novels in which the characters act out situations analogous to the situations Jerry encounters in his software consulting. Email Jerry or visit www.geraldmweinberg.com to read excerpts of each of his books, now available as ebooks.
Picture 2004 Steven M. Smith